The vanilla version of Assetto Corsa can be quite mundane as there is a limited selection of cars and tracks that are available. Thankfully, with the use community-driven mods, the experience of the simulation is unique through a wide array of mods that are available. Whether you're looking for graphical enhancements, tracks, cars or sounds, there is a mod that's available for just about everything. Above all, the mods are free and is easy to install once you have done it a few times. In this article, we'll be covering how you can install the mods with ease and what to look out for. We'll also be suggesting a few websites that we are currently using to download free mods!
Content Manager
First and foremost, before the installation of any modifications to Assetto Corsa, I would highly recommend you download Content Manager for Assetto Corsa. Admittedly, the vanilla Assetto Corsa doesn't have the best UI. When I first installed Assetto Corsa, I was quite disappointed by the lackluster menu and navigation process. However, with the Content Manager game launcher, this will drastically improve the overall experience as it bypasses the original in game menu and navigation. Content Manager is an alternative launcher that consists of multiple functionalities and features that make the Assetto Corsa experience faster and more interactive. Some notable features are driving statistics, custom shader, sharable car setups and presets, mod management, mod repair, useful plugins and many more.
The Lite version of Content Manager is completely free, while the Full version is available by donating any amount to the team behind via PayPal. For beginners, I'd highly advise you go with the Lite version to test whether Content Manager is appropriate for your needs before you unlock the Full version. Personally, I love Content Manager to the point where I donated not for the added features, but to show some love to the developers. It's truly a great tool if you enjoy Assetto Corsa!
File Overview
It's honestly quite easy to install mods for Assetto Corsa if you've tampered with Steam files before for any other games.
The first step is, you'll need to know where your Assetto Corsa base files are located on your PC. Usually, it's installed in the following directory C:\Program Files (x86)\Steam\steamapps\common\assettocorsa if you haven't changed your file location.
However, if you can't find it from the following file location, go to your Steam application -> Right Click Assetto Corsa game -> Manage -> Browse Local Files. This will open up your Assetto Corsa game folder.
There are multiple mods that are available to be installed including cars, tracks, skins, sounds, etc. Depending on the type of modification you are installing, the directory will be different. Majority of mods will be installed under one of the subfolders in the content directory C:\Program Files (x86)\Steam\steamapps\common\assettocorsa\content or the above directory that you searched for earlier.
For Tracks, these will be installed in the Tracks subfolder – C:\Program Files (x86)\Steam\steamapps\common\assettocorsa\content\tracks
For Sound Mods (specifically for cars), you will navigate to one of the subfolders for the selected car that you would like to mod, and replace the BANK file within the folder. For example, if I want to mod the sound of my Ferrari F40, then I would go to the following subfolder to replace the default file. C:\Program Files (x86)\Steam\steamapps\common\assettocorsa\content\cars\ferrari_f40\sfx
Where to Download Mods?
Now that you have a good idea of where to put the mod files, lets delve into the best websites to download a wide array of mods for Assetto Corsa! These are trusted sites that have thousands of users.
Race Department offers an abundance of mods available to download for free. This is a fantastic option for starters who are looking for new cars or tracks to race in. At the time of writing, there are over 400 cars and 1000 tracks which can be downloaded for free. Just note that, as these mods are free and are created by community members, there's a chance that the mod might not be high quality. Refer to the reviews and comments to see whether the mod is appropriate to download.
Race Sim Studio is a fantastic option for those who want premium, trusted car mods that provide an authentic driving experience on Assetto Corsa. Although majority of the mods are paid, Race Sim Studio is one of the best go-to sites for Formula and GT race cars. I've tried their Formula Hybrid X 2022 and was blown away by how great the car looked and felt. Additionally, the prices of the vehicles aren't too expensive in contrast to other platforms like iRacing. Definitely worth checking out if you are serious about Assetto Corsa!
AC Mods is another great alternative to Race Department that offers a large variety of cars, tracks and skins. It's a site that's easy to navigate and is constantly updated with new content by the community.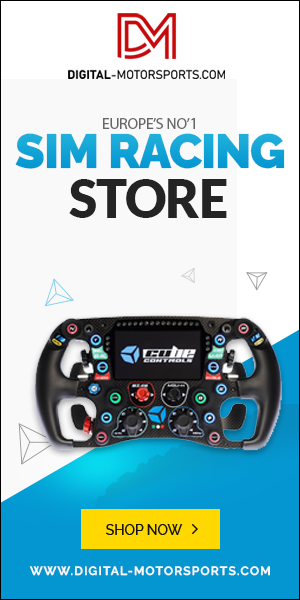 Conclusion
Assetto Corsa is a fantastic simulation that provides a modification experience that's not seen in many other racing games. It's very easy to mod the game once you have done it a few times and with the help of Content Manager, modding has become second nature in Assetto Corsa. Lastly, there are many websites that offer free and paid modifications. However, we personally strongly recommend Race Department and AC Mods for free modifications and Race Sim Studio for premium paid modifications. We hope you enjoy the modding experience in Assetto Corsa!