The ClubSport Pedals V3 is a set of high resolution pedals that mimics the performance of a high performance race car, perfect for sim racing enthusiasts.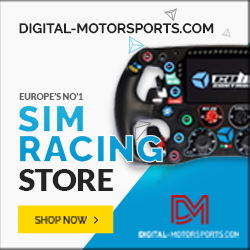 Gaming
In this week's edition of the Best Assetto Corsa Mods, we've recommended the F1-75 and the Miami Grand Prix Circuit in preparation for the upcoming Grand Prix.
Gaming
Codemasters and Electronic Arts have confirmed the F1 22 game is set to release on July 1st. This is now …
Gaming
Rennsport is an exciting upcoming sim racing game that's been announced and promises a different approach to traditional sims.